Roof Replacement
Re-Roof Division
Our Re-Roof Division specializes in the replacement of Steep Slope roofs with Composition (Asphalt Shingles) on Residential and Commercial projects (schools, churches, condominium buildings, apartment and townhome complexes, etc.).
We can replace skylights, gutters, chimney flashing, and more in conjunction with your Re-Roofing project.
Roof Inspection
Roof Repair
WHAT SHOULD I EXPECT IN A RE-ROOF Bid from start to finish?
OUR ESTIMATING PROCESS
1. Meet/ talk
with the customer to get a better understanding of their needs and concerns and what they are looking for.
2. Inspect the roof
and sometimes the attic to determine the scope of work needed (the type and number of layers of existing roofing, type of sheathing, etc.).
3. Take notes
and photos of the roof and other related components (skylights, chimneys, gutters, venting, etc.) and any other concerns such as the access for delivery trucks and dumpster, and the surrounding landscaping.
4. Take accurate measurements
of the entire roof and related components.
5. Produce an estimate
for the project that clearly communicates the work we are proposing to do and the materials we are proposing to use, usually with a few options for the type of shingles and any other items (skylights, gutters, etc.).
6. Follow-up
with the customer to answer any questions they may have and sometimes revise the proposal as needed.
7. Inform/ educate
the customer and help them decide on the various options for their project. Show them shingle/ color samples if needed/ desired.
8. Pick up
and/ or receive the signed proposal and deposit.
9. Clearly communicate
with our Production team the details of the project and the work to be done.
"A first class operation from beginning to end. I was quite impressed with everyone from Dave (customer contact, estimator), to the roofing crew, to Juan (final detail work, final inspection & cleanup). Each performed his job with professionalism, and demonstrated competence and attention to detail. Dave reviewed aerial photographs of my house prior to our appointment and had prepared an annotated plan view schematic of my roof – complete with notes about the size and location of skylights, vents, etc. – and a detailed cost estimate. Although now an estimator and customer contact, he had been a roofer for 15 years or so – so is very knowledgeable. He had sample tiles, underlayment fabrics, etc. with him and used these items to highlight the differences in products, describe how Cornerstone would perform the work, how long the work would take, etc. He didn't try to "hard sell" or push the expensive stuff – saying that the PRO or Premium shingles were likely all that I'd need. He indicated that, for the time being, my roof is fine – that it should be good for few more years. A few days later he provided a detailed competitive estimate complete with photos of the roof and notes about the work. The roofers arrived at the job site each day on time, beavered away into late in the day to quickly remove my old roof and install a new one, and ensured that the job site was tidy after each day's work. After the roofers were finished, Juan (another "ex-roofer") arrived to perform any needed 'detail' work (trim flashings, etc.), ensure that the site was tidy, and perform a final inspection of the roof with me in tow – to ensure that I was completely satisfied with the materials and work. Highly recommended." – Angie's List Review. 
Who inspects my roof? 
MEET OUR RE-ROOF ESTIMATORS
"Very impressed with Cornerstone, from start to finish. Our Estimator James actually got up there on our roof to show us as opposed to just telling us what we had. He was honest in his assessment and fair on price. The crew was very professional and courteous, and the work done timely. Very pleased with all aspects. Will not hesitate to recommend Cornerstone to anyone needing a roof repair/ replacement."
"Our Estimator Dave was patient and truly interested in helping us make a good roof choice. Your responsiveness in providing us a quote was unbelievably prompt. From beginning to end, it has been a pleasure to work with Cornerstone. Thank you so much."
"A truly reliable, trustworthy company. It started with a thorough inspection for this rather minor repair. Michael checked not only the points I found leaking but also the entire attic and roof to spot potential causes, and gave me a detailed explanation of his finding, and answered all my questions patiently. The whole process was smooth and efficient, with clear and thoughtful communication. For a well-run company with high quality standards like this, I will look no further for my future roofing needs."
In Conjunction with your Roof Replacement
Re-Roof Services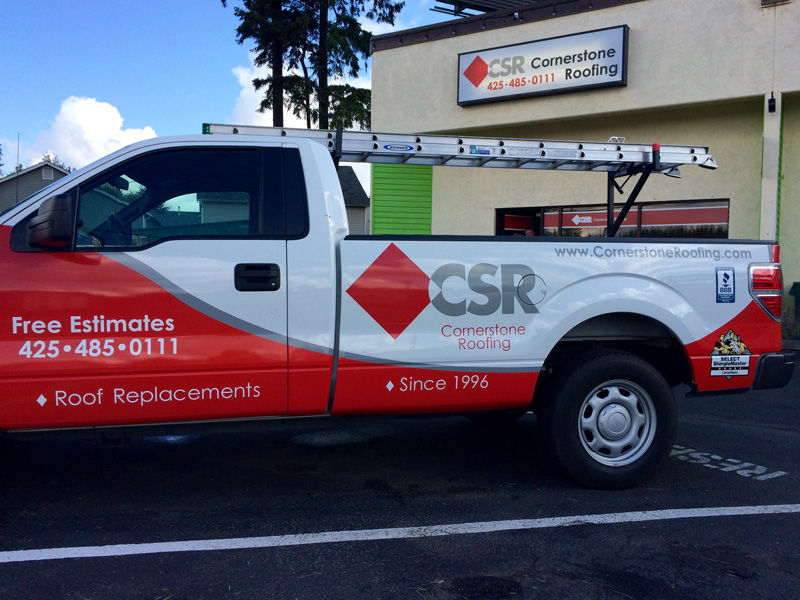 Our Estimators will arrive at your home in a Cornerstone Roofing truck to inspect, measure, and bid your roof. We are happy to schedule a convenient appointment time that works well for you, or we can measure your roof at our first available opening with a courtesy call beforehand and with your permission.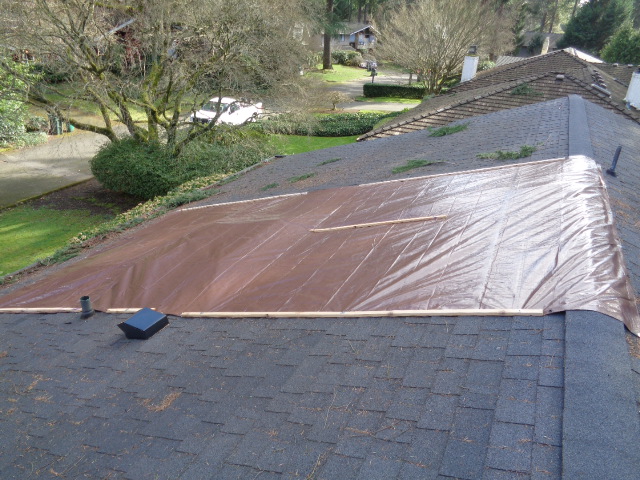 With a signed Re-Roof Contract, Cornerstone Roofing offers a free temporary tarp or repair service to tie you over until your Re-Roofing project can be completed.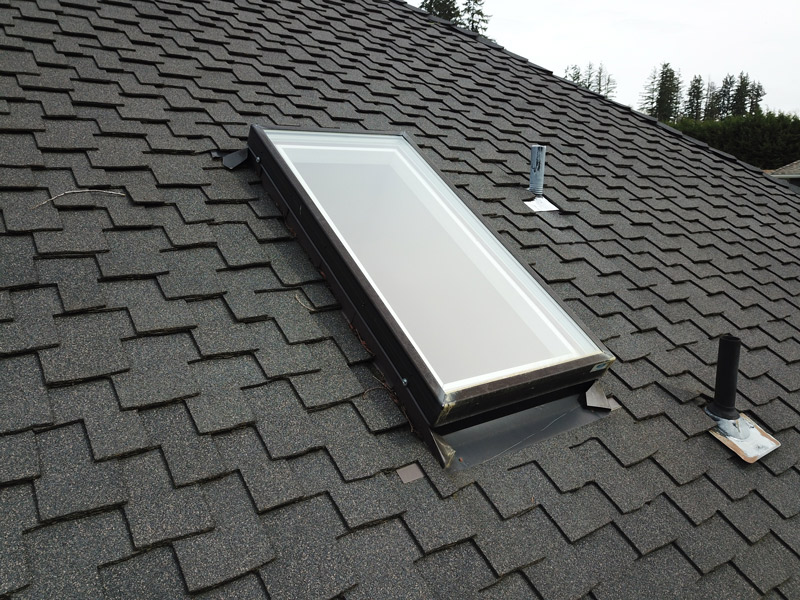 At Cornerstone Roofing, we are experienced in the installation, maintenance, and repair of a variety of skylight styles and flashing, both curb and deck mounted applications.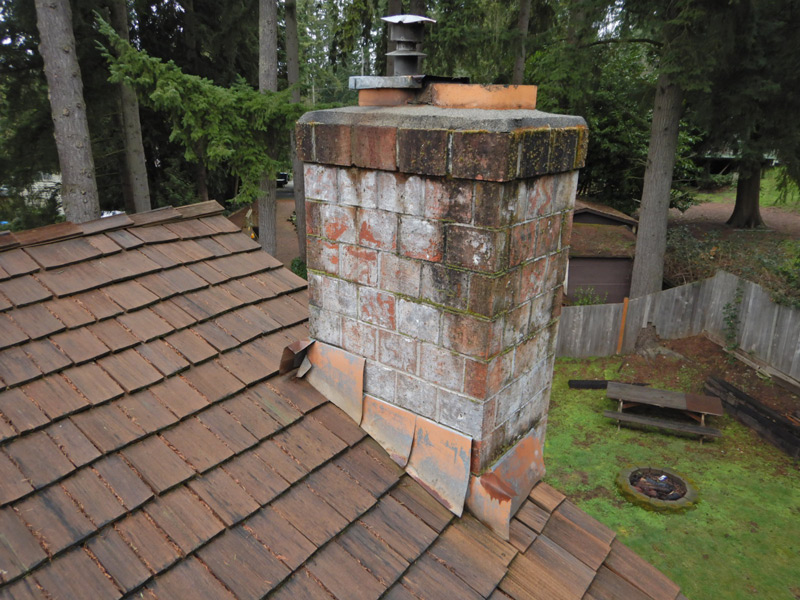 Cornerstone Roofing will visually inspect your chimney and recommend any needed improvements. Counter-flashings should be inspected and replaced on average every 30-40 years. Your masonry chimney should be kept clean of moss and algae and sealed to eliminate water intrusion into the attic space.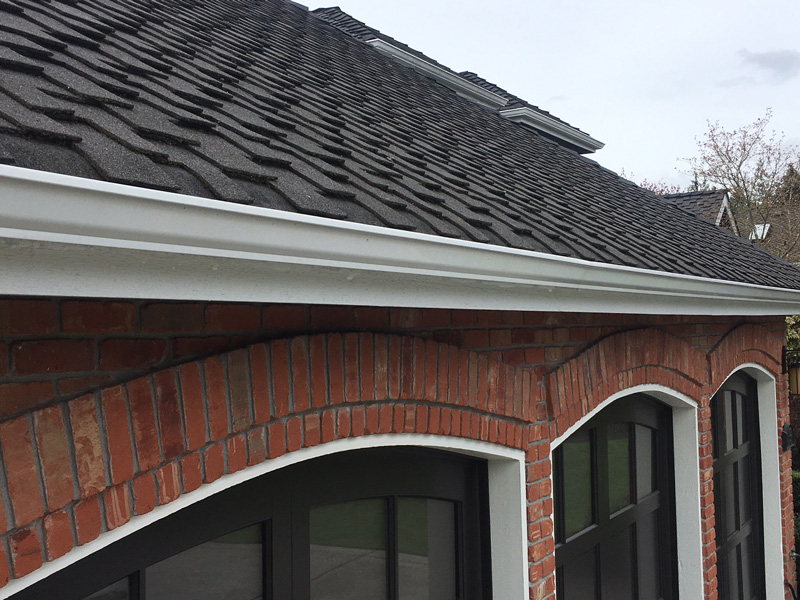 Cornerstone Roofing is an expert in both residential and commercial gutter installation and can service all your gutter needs. Our trained gutter installers are experienced in the proper installation of all gutter applications.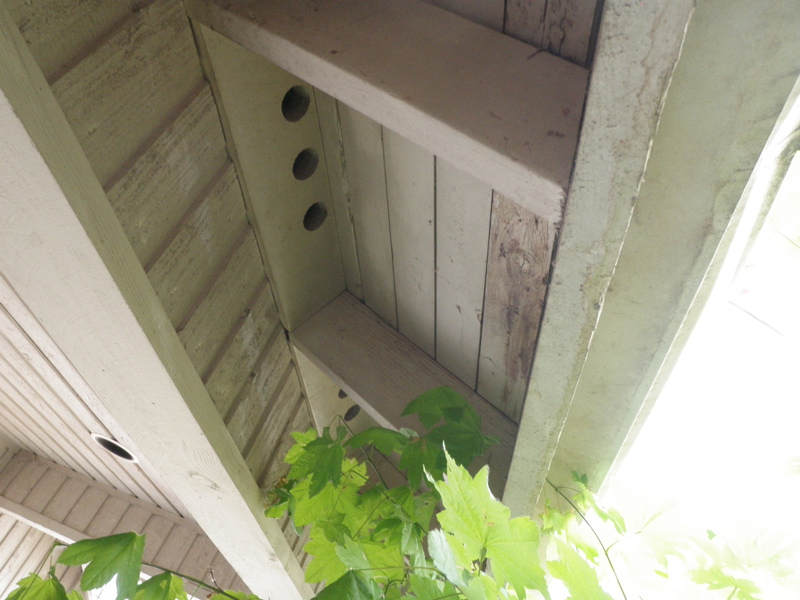 We have extensive carpentry experience for the needs of your home. From rafters to eaves, Cornerstone Roofing is your single-source contractor.
Workmanship Warranties
OUR ROOFING WORKMANSHIP
Re-roof Warranty options
Warranties that meet your roofing needs
EXTENDED WARRANTY
You may extend your Workmanship Warranty from 10 years to 25 years with CertainTeed's 5-Star SureStart PLUS Extended Warranty Protection or Owens Corning's Preferred Protection Warranty.
STANDARD WARRANTY
With your new roof, you will receive Cornerstone Roofing's 10 year Workmanship Warranty, which covers you against leaks and repairs related to our roofing workmanship.
Manufacturer warranty
Lifetime, Non-Prorated Warranty
Cornerstone Roofing has earned CertainTeed's SELECT ShingleMaster status, which allows us the ability to offer CertainTeed's 5-Star SureStart PLUS™ extended warranty, named "The Best-Performing Warranty in the Industry". Cornerstone Roofing is presently #1 in Washington State for most 5-Star SureStart PLUS extended warranty roofs and Top 10 in the United States. The warranty includes:
Non-Prorated
Replacement coverage of both labor and material is non-prorated for the entire length of the CertainTeed 5-Star SureStart PLUS Extended Warranty.
Extended
With a CertainTeed 5-Star SureStart PLUS Warranty, our Workmanship Warranty extends from 10 years to 25 years and is fully backed by the manufacturer.
Transferable
The CertainTeed 5-Star SureStart PLUS extended warranty coverage is transferable to the first owner for 15 years from the date of the roofing installation.
Due to our longstanding relationship with one of the world's largest manufacturers, over two decades of being in business, code of ethics, credentialed employees and management, and fiscal responsibility, Cornerstone Roofing has achieved the highest credential level available with CertainTeed: a CertainTeed SELECT ShingleMaster™ Roofing Contractor (top 1% in our profession). To achieve this credential level, we have exceeded each of CertainTeed's requirements:
 Shingle Quality Specialist certified roofing contractor
 All Job Supervisors and at least 50% of the shingle installation workforce are Master Shingle Applicator certified
 Our Owner abides by the "Code of Ethics and Professional Practices" terms and conditions and has qualified as a fiscally responsible business owner
 Current workers' compensation insurance as required by law and liability insurance covering roofing are current and on file with CertainTeed
 And we have been in business since 1996 and a SELECT ShingleMaster since 2006 (exceeds the 5 year requirement).
No Payments, No Interest Financing
Our Promotional Offers
Financing 
OPTIONS that fit your needs
Same-As-Cash Promotional Offers
We offer No Payments and No Interest for 6 or 12 months (On Approval of Credit). Ask your estimator for information on the three ways to apply for the Same-As-Cash Loans (mobile app, phone, online).
Installment Loans
We offer Traditional Fixed Rate Installment Loans from 1 – 12 years (On Approval of Credit). Ask your estimator about the three ways to apply for this loan option (mobile app, phone, online).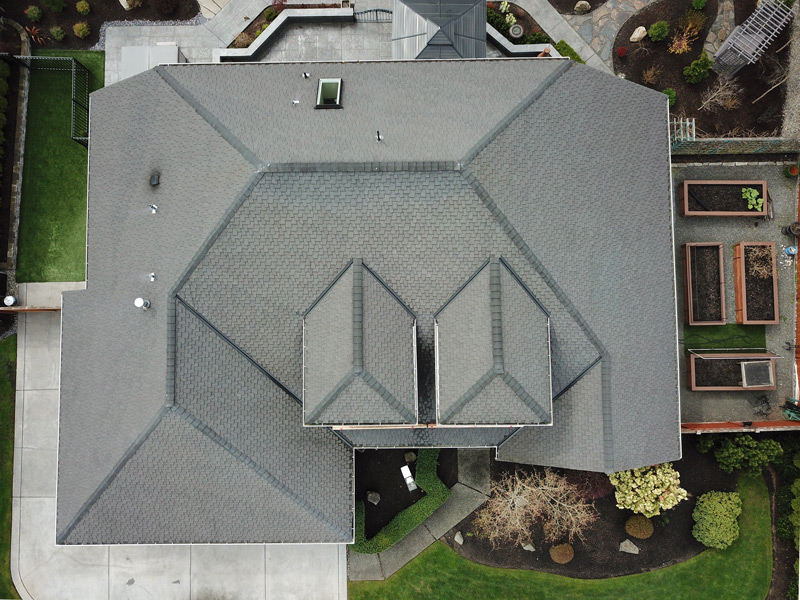 COMPLETE Roof Replacements
For more than 27 years, Cornerstone Roofing has specialized in providing complete Re-Roof installations in King and Snohomish Counties.
Cornerstone Roofing's Roof replacement Process
Removal and disposal of existing roof layer(s)
Preparation of sub-roof surface including replacement of compromised decking and framing
Installation of new plywood sheathing as needed
Installation of a variety of Asphalt Shingle/ Composition roofing systems (see our Gallery for examples of our work).
Replacement or repair of skylights, gutters, and masonry chimney flashing.
Quality Control Inspection during and after the job is complete
Up to 25-Year Workmanship Warranties: Quality Workmanship You Can Trust
Annual Roof Maintenance to prolong the life of your roof
I would like to move forward
SCHEDULING MY PROJECT
Our Production Coordinator Kristy will schedule your Re-Roofing project with you. You will receive a Pre-Job Letter introducing you to our Operations Manager Craig. Craig and our Production team are responsible for your roofing project from start to finish. If you have any questions throughout the Re-Roofing process, please do not hesitate to contact Craig or Kristy who will be happy to help!
Roofing Year Round:
Cornerstone Roofing's crews work year round in all weather conditions, with the exception of snow due to safety. Protecting your home is our number one priority and our certified crews are cautious on when tear off can occur. Your old roofing is removed in sections and properly protected in the event of a weather change.
Planning Ahead for Summer:
Lead times in the summer months can be as much as three months. Plan ahead to get on the schedule during these times.
Can You Roof in the Rain?
We need dry weather for removing your roof. In many cases, the installation of the roof system can happen in inclement weather.
Temporary Repair or Tarp to Tie You Over
If you are on our schedule and develop a leak, we offer a free temporary tarp or roof repair to tie you over until your roof is replaced.
"I have never in my life seen a roofing job so thoroughly cleaned up. Outstanding!!"
"Very hard working and competent crew. Everyone we talked to was extremely helpful and friendly. Results looks good!"
"Excellent to work with. Friendly, knowledgeable and responsive. Great job with final detail work. The cleanup was very well done. My deck was cleaner than before the roof began!"
"First Class! The Production Manager was great to work with. The roofers were on time and very friendly. Cleaned up the yard of all debris. Would recommend to family and friends."
Experienced & Reputable
Installing Composite/ Asphalt Shingle roofs since 1996. We have been recognized as one of the Puget Sound's top rated roofers.
Licensed, Bonded, Insured
Cornerstone has operated under the same license for nearly three decades. License # CORNERI011CM.
Fair Pricing Plus Financing Available
Cornerstone's experienced estimators are accurate and detailed. We offer No Payments and No Interest for 12 months (OAC).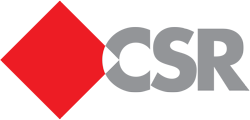 Cornerstone Roofing, Inc.
QUALITY WORKMANSHIP YOU CAN TRUST
Serving King and Snohomish Counties
SINCE 1996