Roof Repair Division
Repair & Maintenance of Existing Roofs
Cornerstone Roofing has a dedicated Repair Division that specializes in the repair of existing Composition/ Asphalt Shingle roofs. Our Repair Division also performs small roof replacements on carports, sheds, detached garages, outbuildings, etc. outside of re-roofing the main house or structure.
Roof Replacement
Roof Inspection
Skylights
Re-flash or Replace Skylights
Flashing
Correct flashing issues on skylights, vents, chimneys, etc.
Masonry Chimney
Re-flash and counterflash chimneys
Emergency Roof Repairs
Diagnose Roof Leaks
Intake & Exhaust Venting
Inspect Ventilation & Condensation issues
Vents & Pips Boots
Repair, Re-Flash, and Replace as needed
CARPENTRY
Fascia, Eave, & Soffit Vent Repair
Gutters & Downspouts
Repair, Re-slope, Replace
Roof Maintenance
Maintain and prolong the life of your roof
Meet our Production Coordinator Kristy Hoff
Our Repair Division is made up of a dedicated team of skilled technicians who focus primarily on finding and repairing roof leaks.  We can diagnose ventilation imbalances, determine if a roof accessory has failed, investigate tricky anomalies or suggest a timeline for replacement if necessary.  Our service department provides emergency storm damage response and so much more.
"By far the most honest, hard working group of workers we have ever worked with.  The Repair Division rescheduled another appointment on the spot and had one of his repair specialists meet with us that day. The technician found that there were two or three ridge-vents that needed to be taken off, opened up and reinstalled. The work was performed within two weeks of the call; all 5 ridge-vents, even those that couldn't be seen due to cathedral ceilings, were removed, the sheathing was cut back, and new and improved ridge-vents were installed. On top of that they installed a new gable vent with critter-guards. On top of that, we had two weeks to spare before we listed our house. Thank you to Sam and the technicians for your extremely hard work, honesty, integrity and trustworthiness. We will make sure that everyone we know needing their roof repaired or replaced, will work with Cornerstone. I look forward to working with you in the future."
"I used Puget Sound Checkbook and two other online services to identify and contact Cornerstone Roofing and two other roofing companies. Each representative arrived within a week to visually review our roof and take pictures of the areas needing repair. Each verbally reviewed the pictures with me before subsequently submitting independently written proposals that were nearly identical in scope and implementation dates, etc. However, the pricing and customer satisfaction comparison showed Cornerstone to be 10% less expensive and to also be rated 10% higher by its customers. Cornerstone's repair manager kept in touch with me via email and phone to ensure the work was started as promised. He also called me shortly after completion to verify the work had been done to my satisfaction. When I mentioned to him that some old broken shingle chips were visible from the ground and I was worried that a hard rain might cause them to plug up my gutter downspouts, he had the same workman return the next day at no extra charge to remove the loose debris." – Consumers' Checkbook Review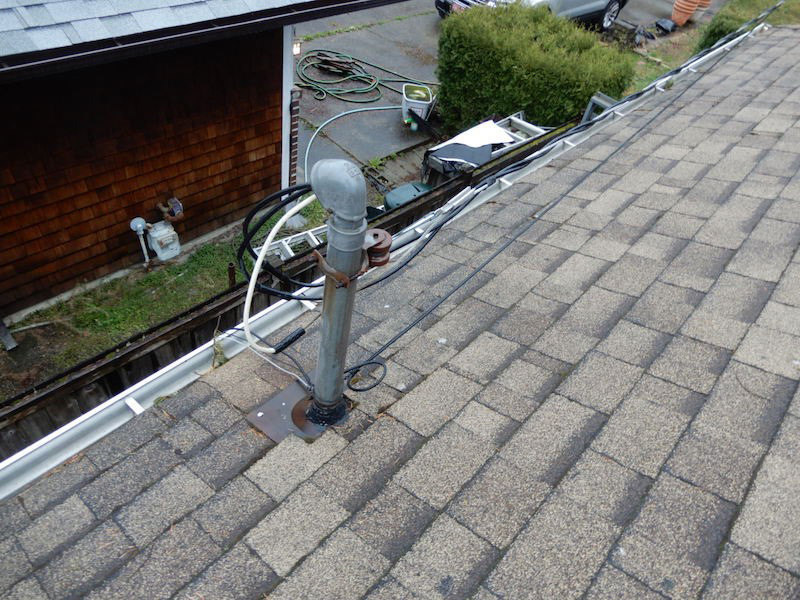 Retro Lead
If you have above ground electrical service, we will inspect the base flashing on the mast and determine if a retro-lead should be installed.  This specific flashing allows us to make the mast water tight without having the electrical service interrupted.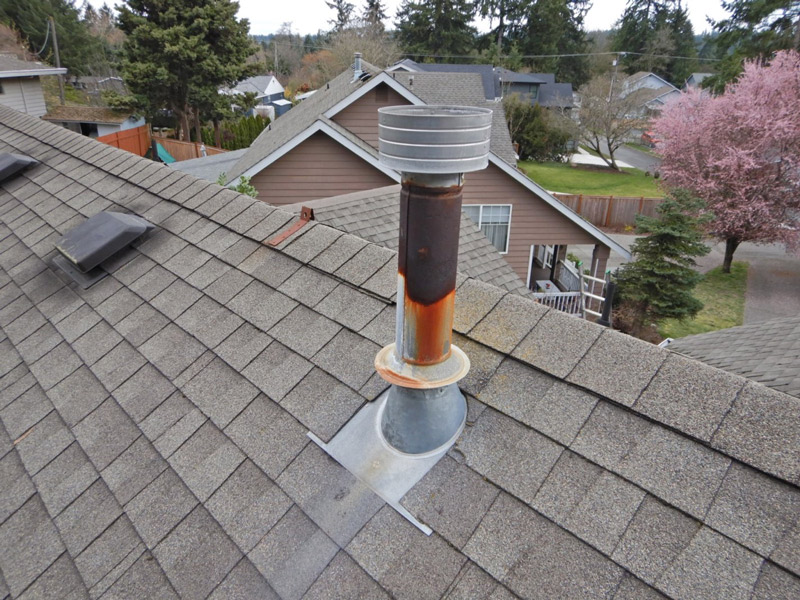 B-Vent Repairs
If you have a gas furnace or water heater, you probably have a "B vent" exhaust unit.  Our inspection will determine if the unit is in need of repair or replacement of the compromised components.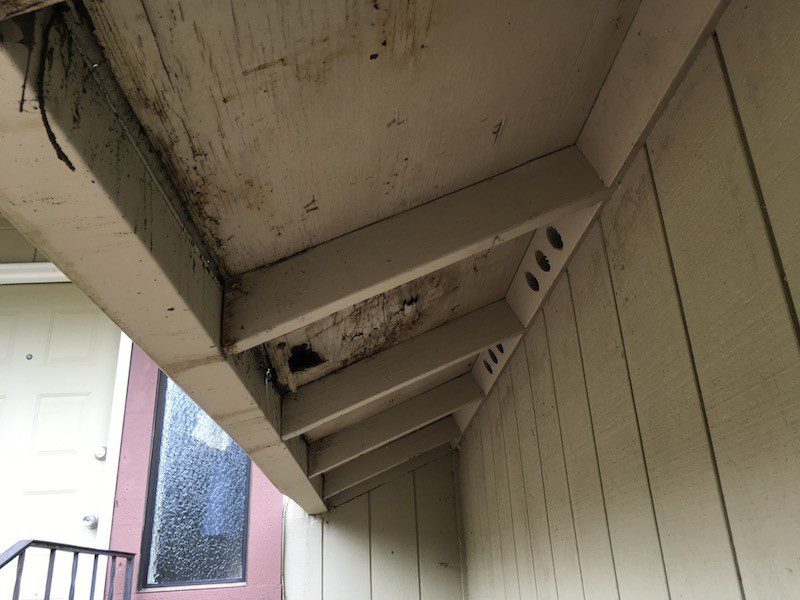 Roof Leaks
The result of ongoing roof leaks can eventually cause damage to the sub-roof (sheathing) and framing.  Leaks in a roof can be the result of poor workmanship, lack of maintenance, storm damage or lack of roof performance at the end of its useful life. Our Repair Division performs roof leak detection and diagnoses leaking roofs to provide a water-tight solution.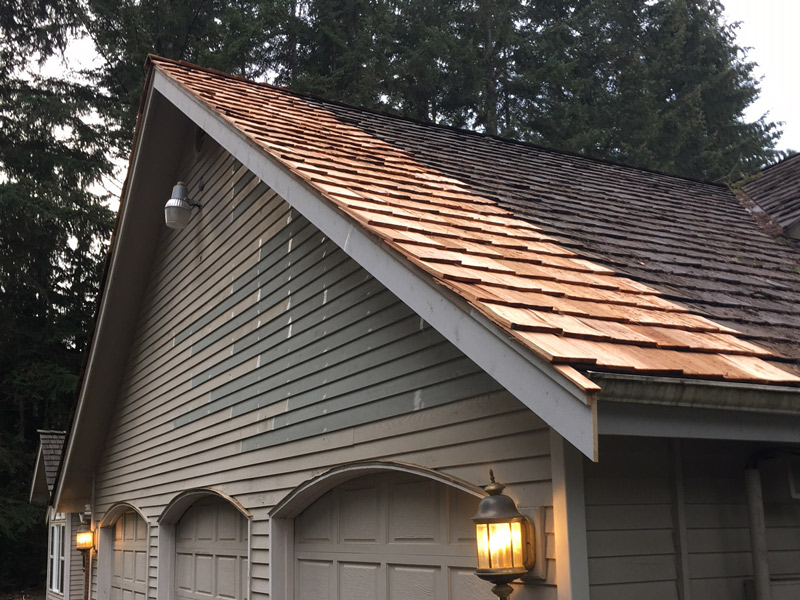 Carpentry Repairs (Time & Material)
Depending on the age of your house and the amount of upkeep you have done, additional carpentry work might be needed.  In a Re-Roof proposal, we will explain what work is included and what is not.  Some carpentry issues can only be per "time and material" which essentially means you pay us an agreed upon hourly amount plus the cost of any materials we need to complete the repairs.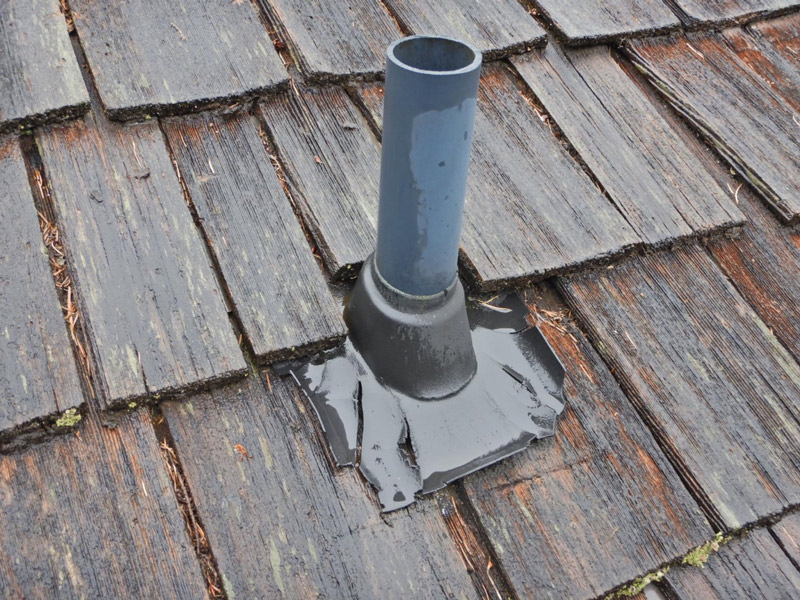 Pipe Boots
Some components within your roof system may wear out prior to the rest of the roof.  It is common to see rubber pipe boots and plastic vents deteriorate before a roof needs to be replaced.  These fittings can be replaced depending on the serviceability of the roof itself.  Cornerstone Roofing suggests using lead pipe boot flashings and metal vents so these fittings last as long as the rest of the roof.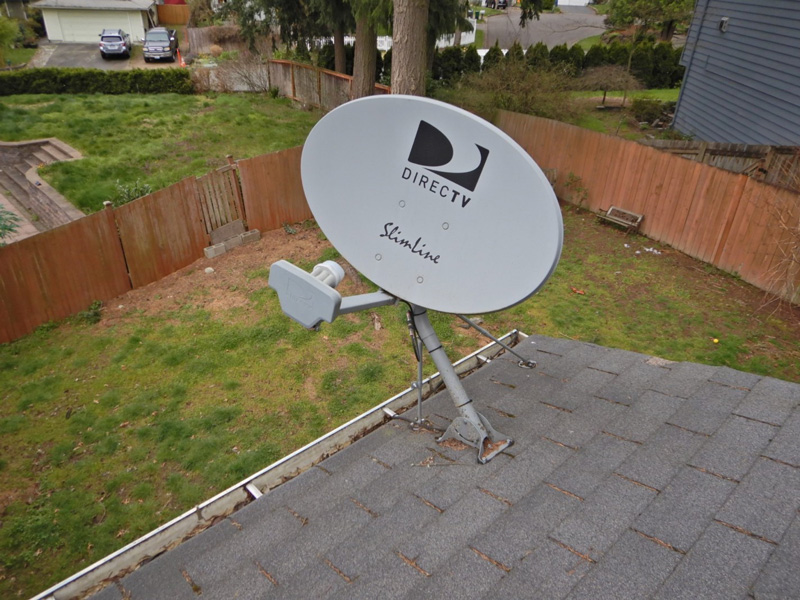 Dish Antenna
A lot of dish antennas used to be installed directly into the roof.  These days, more and more providers are installing these in a different way to eliminate the problems people have had with roof leaks caused by the mounting bracket.  Repairing the roof under these antennas requires the removal of the bracket.  Consider having your provider reinstall the antenna off the roof line.  Remember, if we remove your antenna and re-install it, your service will be interrupted until your provider can re-calibrate the signal.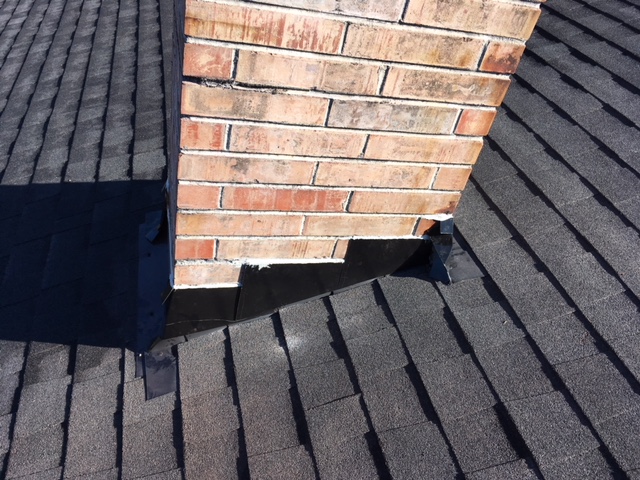 Masonry Chimney
When we inspect your roof, we will also look at your masonry chimney.  The roof flashing and counter-flashing needs to be in good working order for a chimney to stay water-tight.  Cornerstone Roofing will always replace the roof flashing at the chimney.  Counter-flashings typically last about 30-40 years and are replaced on an as needed basis.  If we see other issues with your chimney, we may recommend a masonry company for further inspection and recommendations.  In the Northwest, it is always a good idea to have your chimney cleaned and sealed on a regular basis.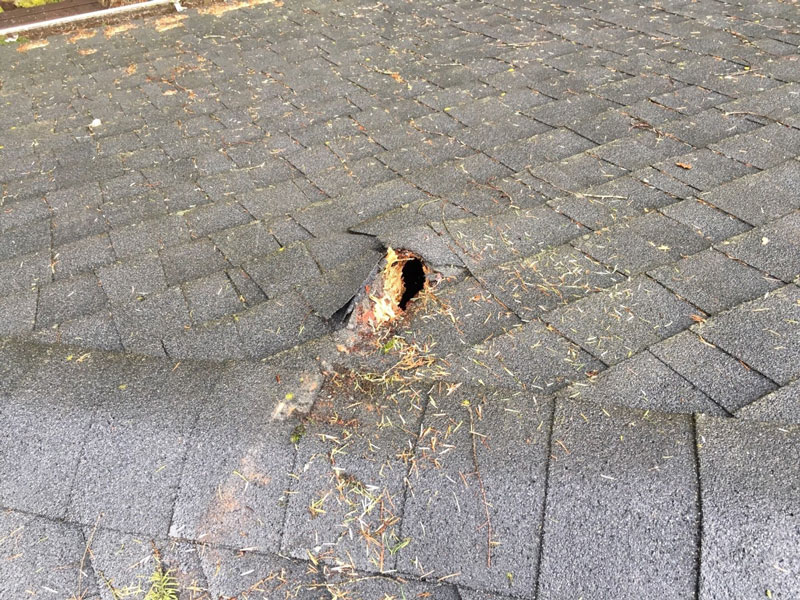 Emergency Roof Repairs
Storm damage can cause a lot of problems.  Falling tree branches can puncture a roof and start a leak right away.  Dealing with the roof is the first thing to do.  Fixing interior damage comes later.  Cornerstone Roofing has an emergency response team who can temporarily stop roof leaks until better weather allows for a permanent repair.  Depending on the extent of damage, your insurance company may get involved.  We can work with your insurance company to get your roof back into its original condition.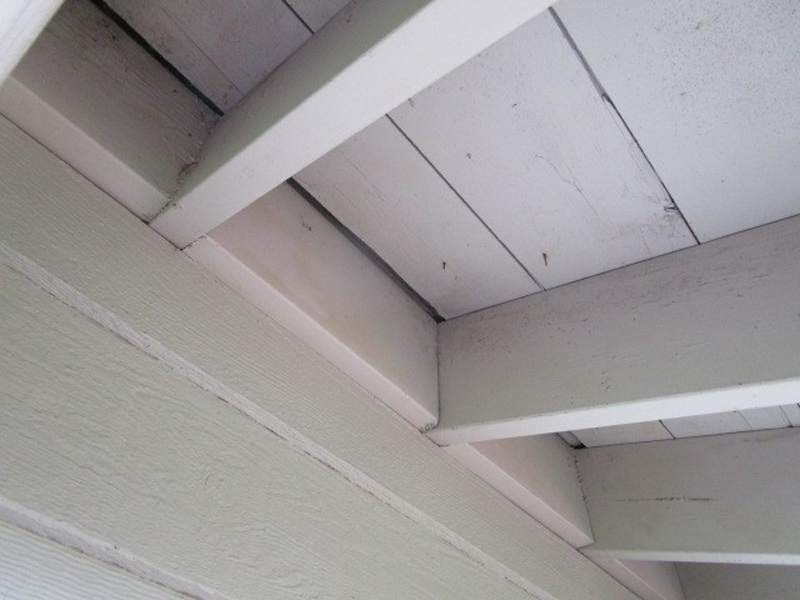 Intake Venting
Lack of sufficient intake venting can result in an overheated attic space in the summer and condensation build up in the colder months.  Heat build up can make your home uncomfortable and also wear out your roof prematurely.  Condensation can result in mold which will eventually cause damage to insulation, framing and sheathing below your roof line.  Maintaining a consistent air flow through the attic space above living area is very important.  We can inspect your attic and suggest changes that will help your house breathe properly.
Experienced & Reputable
Installing Composite/ Asphalt Shingle roofs since 1996. We have been recognized as one of the Puget Sound's top rated roofers.
Licensed, Bonded, Insured
Cornerstone has operated under the same license for nearly three decades. License # CORNERI011CM.
Fair Pricing Plus Financing Available
Cornerstone's experienced estimators are accurate and detailed. We offer No Payments and No Interest for 12 months (OAC).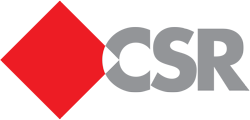 Cornerstone Roofing, Inc.
QUALITY WORKMANSHIP YOU CAN TRUST
Serving King and Snohomish Counties
SINCE 1996