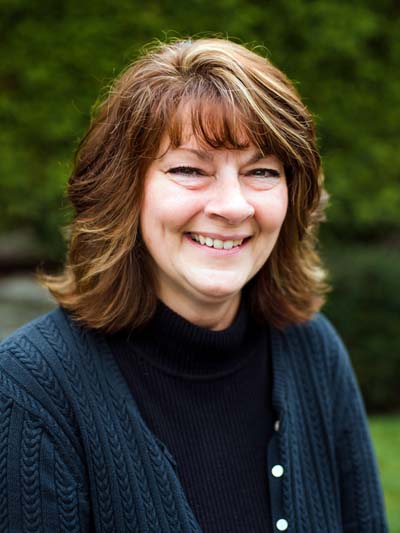 KRISTY HOFF
PRODUCTION COORDINATOR
Kristy brings more than 30 years of sales and customer service experience in the building industry to Cornerstone. She has worked for some of the largest roofing material distributors in the nation, dealing directly with vendors, customers, purchasing, quoting, shipping and receiving, and inventory.
As our Production Coordinator, Kristy is the liaison between our clients and Operations Manager. With an eye for detail, Kristy addresses client questions, and shepherds each project from scheduling to completion. Kristy also lends her support and expertise to Cornerstone Roofing's Repair Division.
Kristy and her husband live in Snohomish, and enjoy strolling through the downtown shops and restaurants, as well as along the Centennial Trail. They also like to cheer on the Pueblo Bulls hockey team who their son is an Assistant Coach for in Colorado.
"Our experience was so exceptional from start to finish. Kristy provided incredible service from our first call to schedule an estimate to the last detail of coordinating our project. Dave, our estimator, made the decision process so easy for us. He's incredibly patient, thorough, and knowledgeable. We never felt pressured into any decisions, and he answered all of our questions in a very timely manner. We felt comfortable and informed with our choices. When it came time for our project to start, Kristy was great about keeping us updated on dates. Craig made sure to update us on how things were progressing (and kept us in the loop as we had to reschedule with that crazy snow storm). It was so nice not to have to chase down updates. Craig was always proactive. He also responded quickly to any questions or concerns we had. Honestly, CSR could write the book on customer service. We cannot say enough good things, and we wouldn't hesitate to recommend CSR. Re-roofing was such a big decision for us. CSR made it stress-free and actually enjoyable!" – 5-Star Yelp Review
"From my initial request for an evaluation to the final work, everything was handled in an extremely professional manner. Kristy, Dave, and Craig were fantastic. Calls and emails were returned promptly, product options were clear, scheduling was ahead of schedule and completion was ahead of schedule. They were very clear in what to expect, every step of the way, and they kept me apprised of progress. Overall, it was an excellent experience."
"Your Production Coordinator Kristy is a good worker!"
"Your Production Coordinator Kristy were an absolute pleasure to deal with!"
"Very impressed. Your Production Coordinator Kristy was very helpful on the phone, as was the Operations Manager. The crew was very pleasant and helpful."