CertainTeed Roofing Responsibly Recycling Program Contractor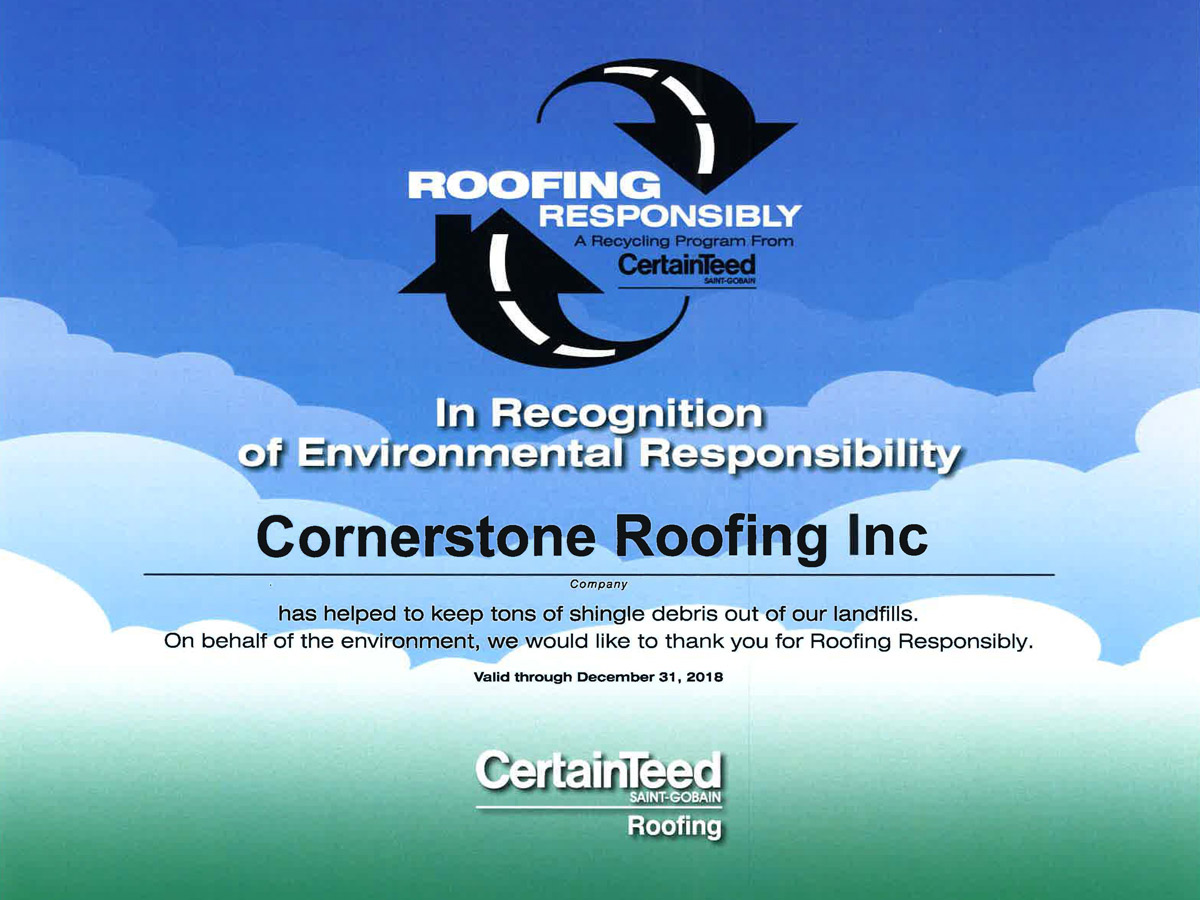 Just received our 
CertainTeed
Roofing Responsibly Recycling Program certificate for 2018
! 
Cornerstone Roofing, Inc.
 is glad to be a part of a program that has helped to keep tons of shingle debris out of landfills.
Cornerstone Roofing is a CertainTeed Roofing Responsibly™ Shingle Recycling Program Roofing Contractor, which means we ensure your composition shingles are responsibly recycled upon tear off and turned into paving materials.
Learn more here.