Emergency Re-Roof And Repair Work
Dear Valued Customers:
Last night, our Governor issued a clarification regarding the state's "Stay Home, Stay Healthy" order. In the clarification, he has determined that all non-emergency construction is "non-essential" during this stay-at home order. This means that as of today, Cornerstone Roofing has suspended all non-emergency re-roof and repair work.
If you are currently on our schedule for re-roof or repair work, please know that you have not lost your place in line! Once the coronavirus emergency has ended, we will notify you of your new start-date, and work with you to make sure our schedule and yours work together.
For others, we are still able to provide estimates remotely and are monitoring our phones to service your requests. We are committed to doing all we can to help you, our employees, and our suppliers stay healthy, so for the time being will not be performing any on-site inspections.
If you have an emergency, such as an active leak, we are prepared and able to respond. Please call us at (425) 485-0111 and we will discuss the issue with you to get your emergency repair accomplished as quickly as possible.
Thank you again for your trust in Cornerstone Roofing. We look forward to resuming our work and will stay in contact with you as this fluid situation changes.
Best Regards, and please stay home and stay healthy!

Bill Sullivan, CEO
Cornerstone Roofing, Inc.
For more updates, please visit our Cornerstone Roofing Facebook page here. If you have any questions, please do not hesitate to contact us via email at info@cornerstoneroofing.com.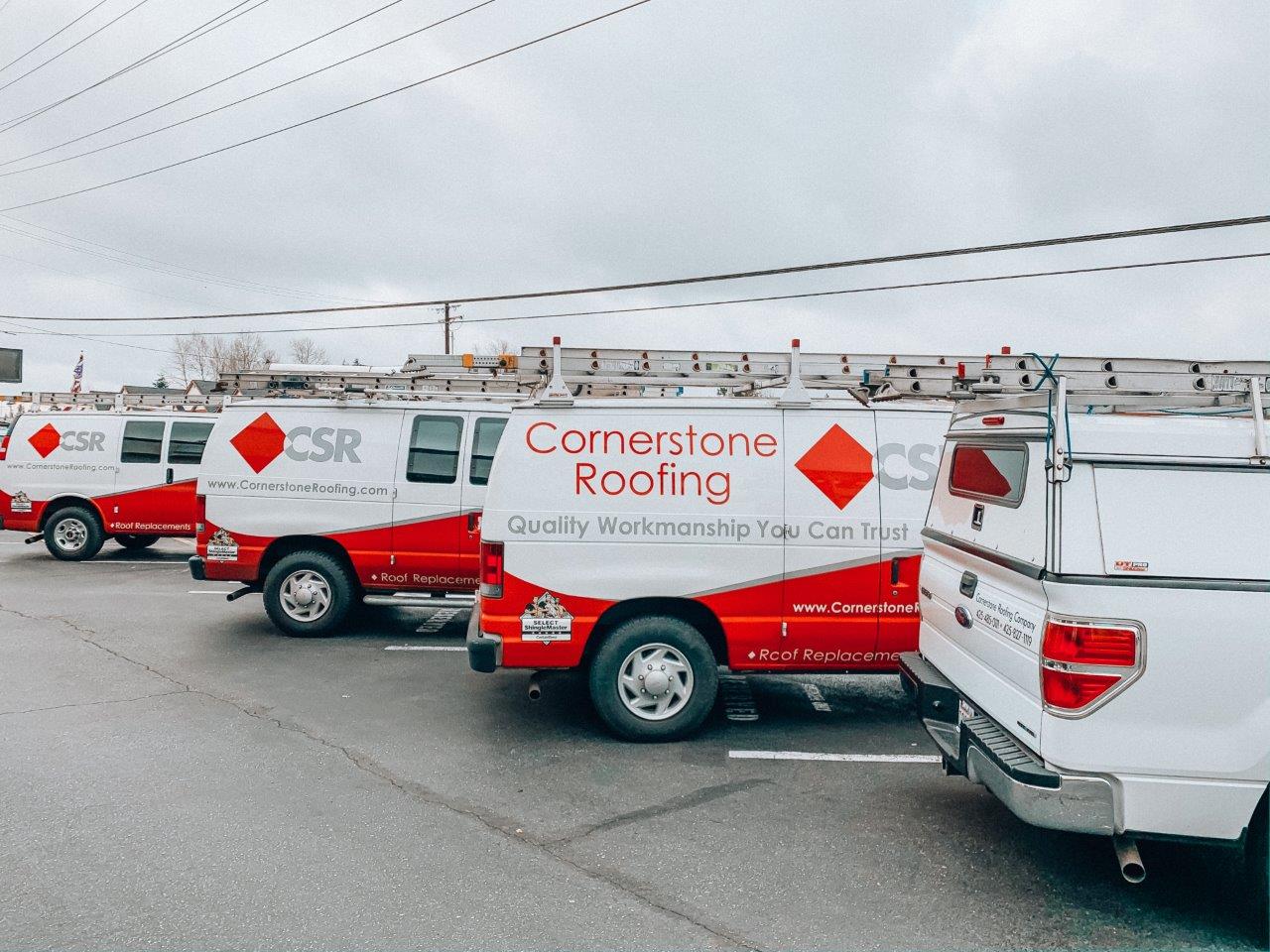 Our Cornerstone Roofing vehicles and team are here for your emergency roof leak repair needs.