Summer Roof and Gutter Projects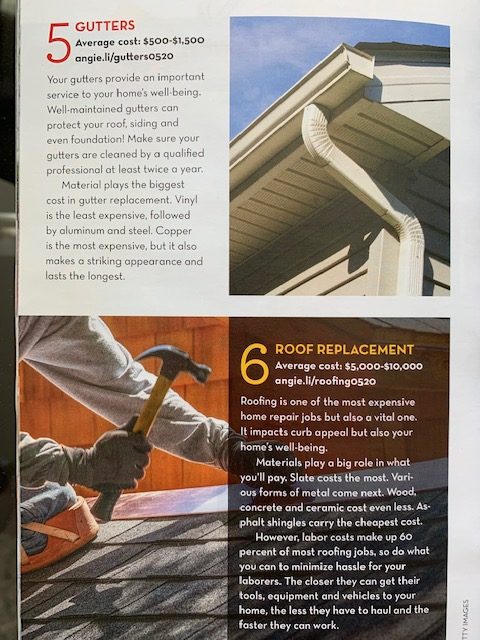 Summer Home Improvement
Roof and Gutter Projects
Angie's List's May 2020 issue of their magazine just came out with a list of summer home improvement projects, and roof and gutter repairs and replacements were highlighted in the magazine as summer projects that can be done with safe social distancing and required safety protocols in 2020. With residential construction deemed essential, we are happy to provide you with a free roof estimate for your summer home improvement roof and gutter projects!
Check out Angie's List for articles on "evolving standards in home services" and how to "protect your home and build curb appeal!".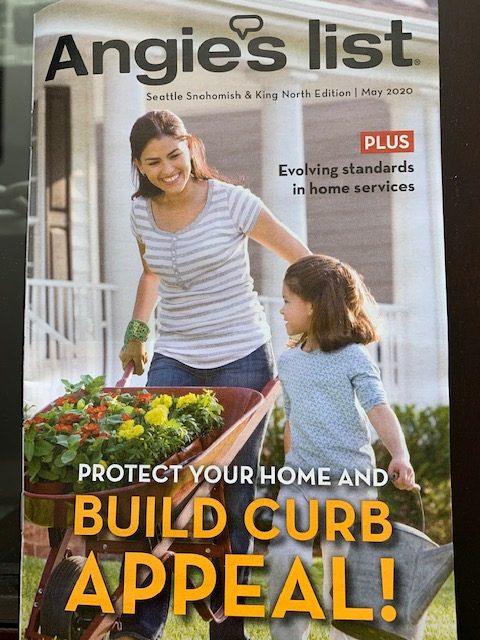 8 jobs you can hire without coming face-to-face with a pro
The first article is on: "8 jobs you can hire without coming face-to-face with a pro: These outdoor jobs allow contractors to come to your home, complete the task and accept payment electronically, all with no physical contact. You can keep the projects at your home going and support local businesses at the same time. Plus, outdoor projects extend your family's living space, which can come in handy as summer arrives." Gutter Cleaning is #2 on the list: "Clean gutters play a vital role in protecting not only your roof but your yard and foundation as well."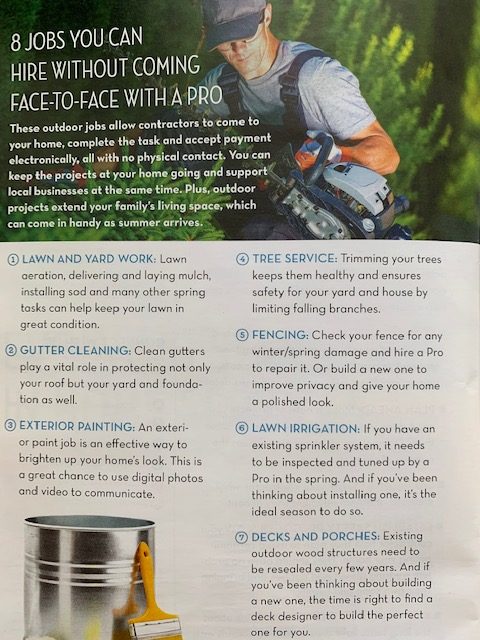 How to perform a home self-inspection
This article is on: "How to perform a home self-inspection: Look at your home top to bottom with a home inspector's eye, searching for weaknesses and potential trouble spots that could turn into big issues. Take great care as you do so; the goal is to pinpoint problems you might overlook every day."
"Roof: Your roof should be flush with the house, with no visible mold or rot. Pay attention to the soffits and fascia as well."
"Gutters: Verify that they're attached securely. Any sagging or pulling away indicates a problem."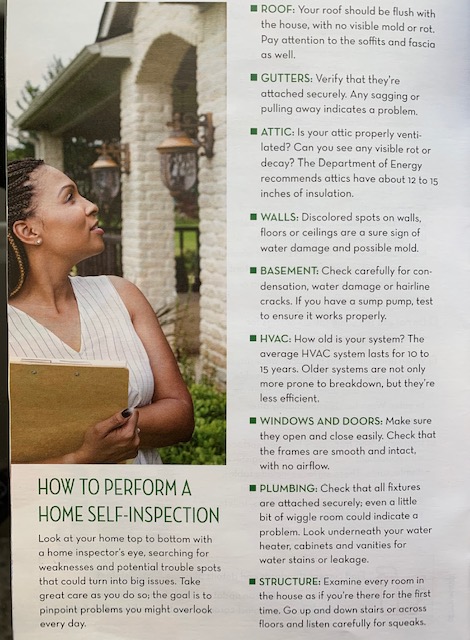 9 Services Not to Skip
This article is on: "9 Services Not to Skip: When the whole family is home for an extended period of time, it becomes more important than ever to keep major systems running. Here are your 9 service providers whose numbers you should keep handy."
"Roofing: Spring and early summer are key times for roof repair, and the longer you wait, the busier the Pros are likely to be."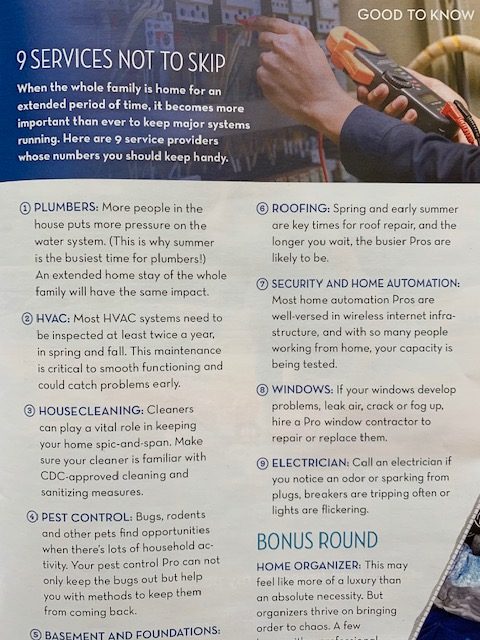 Lastly, the featured article at the top shares the following:
"Your gutters provide an important service to your home's well-being. Well-maintained gutters can protect your roof, siding, and even foundation! Make sure your gutters are cleaned by a qualified professional at least twice a year. Material plays the biggest cost in gutter replacement."
"Roofing is one of the most expensive home repair jobs but also a vital one. It impacts curb appeal but also your home's well-being. Materials play a big role in what you'll pay… asphalt shingles carry the cheapest cost. However, labor costs make up 60 percent of most roofing jobs, so do what you can to minimize hassle for your laborers. The close they can get their tools, equipment and vehicles to your home, the less they have to haul and the faster they can work."
Angie's List Deals and Coupon:
Visit our Angie's List Members profile page here to view our Cornerstone Roofing, Inc. A-rated reviews, Deals, and Coupon on Angie's List.
If you are an Angie's List Member, login here.
If you are not an Angie's List Member, check out our Visitor Profile and A-rated reviews here.
#CornerstoneRoofing #CornerstoneRoofingInc #RoofingCompany #LocalRoofingCompany #LocalRoofer #Local #RoofingContractor #NewRoof #RoofDiscount #SummerPromotion #RoofingPromotion #RoofingCoupon #RoofReplacement #FreeRoofEstimate #CedarShakeRoof #ShakeRoof #CompositeRoof #AsphaltShingle #AsphaltRoof #ShingleRoof #FreeEstimate #FreeInspection #HomeImprovement #HomeRemodel #Gutter #Gutters #Roof #SummerProjects #SummerHomeProjects #HomeRenovation