Santa Comes to Cornerstone Roofing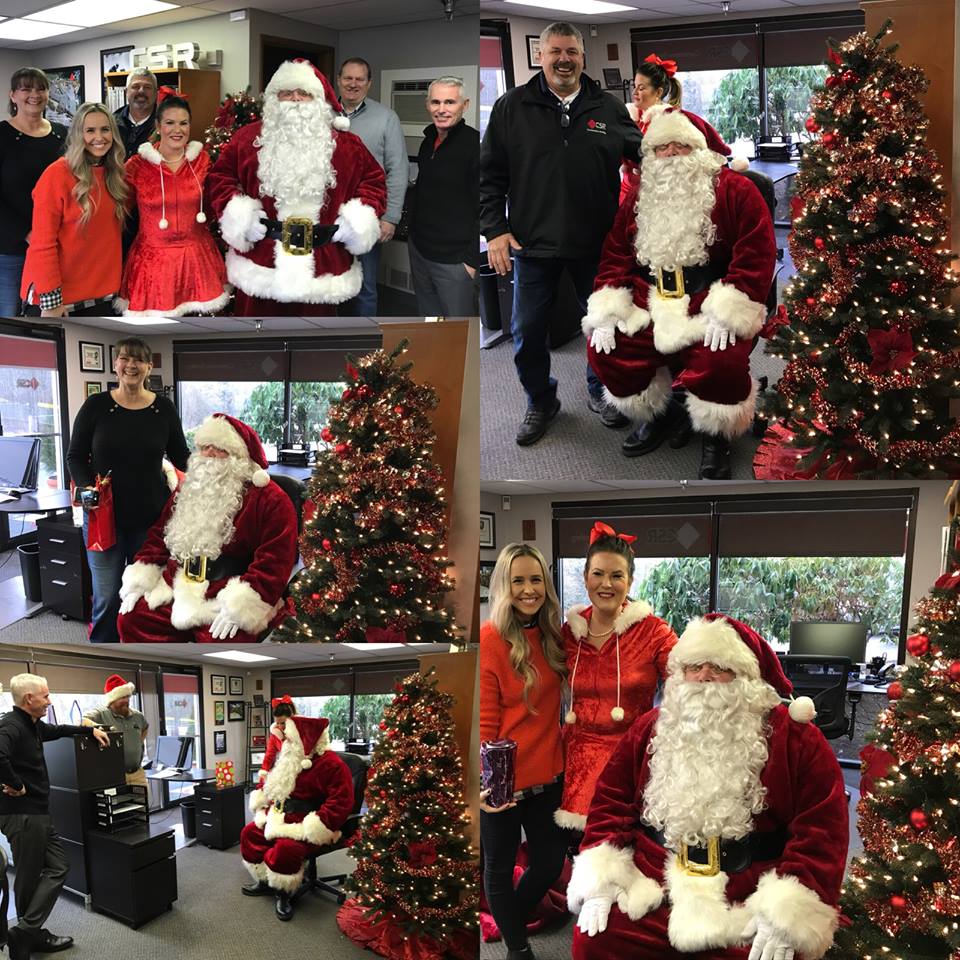 Look who flew in right before Christmas to Cornerstone Roofing, Inc.! Santa himself and his helper, delivering presents and spreading lots of cheer. How lucky are we!
Thank you Allied Building Products Corp. for such a festive surprise! Merry Christmas, Allied!
Pictured in the top left hand corner photo: Production Coordinator Kristy Hoff (back row), Office Manager Sara Cornish (front row), Repair Division Manager Sam Mabe (back row), Santa's helper (front row), Santa (front row), CEO Bill Sullivan (back row), and President James Latter (front row).