CertainTeed congratulates Cornerstone Roofing for making Top 150 Roofing Companies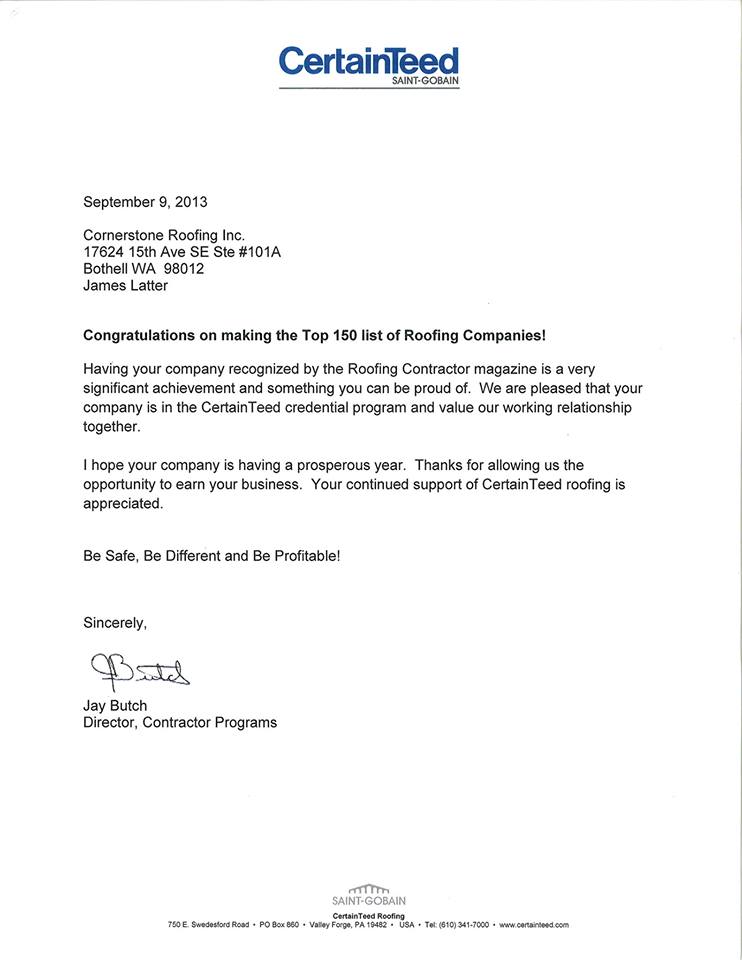 Cornerstone Roofing received a very nice letter from 
CertainTeed
's Director of Contractor Programs for making the Top 150 List of Roofing Contractors!
"Congratulations on making the Top 150 list of Roofing Companies! Having your company recognized by the Roofing Contractor magazine is a very significant achievement and something you can be proud of. We are pleased that your company is in the CertainTeed credential program and value our working relationship together. I hope your company is having a prosperous year. Thanks for allowing us the opportunity to earn your business. Your continued support of CertainTeed roofing is appreciated. Be safe, Be Different, and Be Profitable!" – Jay Butch, Director of Contractor Programs.
Thank you CertainTeed!