Cornerstone Roofing Company Christmas Party 2018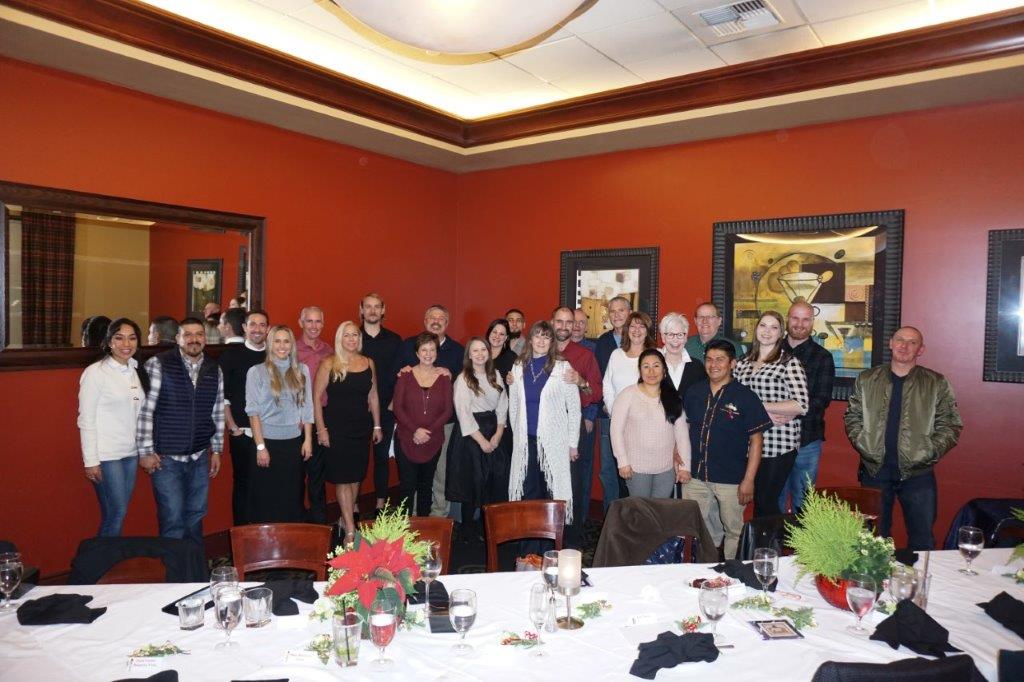 On Saturday evening, December 15th, Cornerstone Roofing, Inc. celebrated its 22nd Christmas Dinner together as a company at Ruth's Chris Steakhouse in Bellevue, Washington. This year we played roofing games for candy cane prizes, took home beautiful poinsettia Christmas arrangements, enjoyed new Christmas CD's, and shared an incredible dinner and dessert together. We truly appreciate the employees and team we have the privilege of working with each day.
Pictured above from left to right: Olga & Juan Carlos Ramirez-Vera (Quality Control Inspector); Chris & Sara Cornish (Office Manager), James & Tawni Latter (President and Owner); Re-Roof Division's Production Assistant Jon Poyner; Sam & Monica Mabe (Repair Division Manager); Tessa Poyner, Anna & Michael Little (Repair Division Estimator and Technician); Craig & Tammy Miser (Operations Manager), Dave Lundeen (Re-Roof Estimator); Jeff & Kristy Hoff (Production Coordinator – Re-Roof & Repair Division); Rubicely & Adan Juarez (Repair Division Technician); Jean & Bill Sullivan (CEO), Gail & Jack Sullivan (Health & Safety Officer); and Sonny Brooks (Repair Division Technician).
From all of us at Cornerstone Roofing to you, we wish you a very Merry Christmas and Happy New Year!