Santa visits Cornerstone Roofing!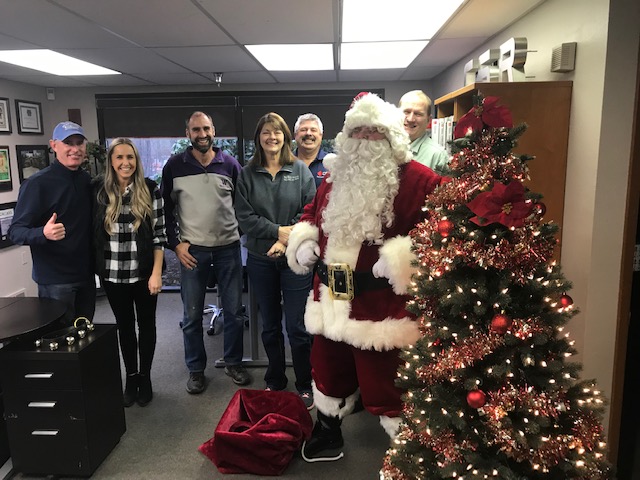 Pictured above from left to right: Cornerstone Roofing President & Owner James Latter; Office Manager Sara Cornish; Operations Manager Craig Miser; Production Coordinator Kristy Hoff; Repair Division Manager Sam Mabe; Santa; CEO Bill Sullivan
Cornerstone Roofing will be closed this coming Friday, December 21st as of 5:00 p.m. and re-opening on Wednesday, December 26th at 8:00 a.m. We wish everyone a very Merry Christmas! 
We will be closed on Tuesday, January 1st but open our regular hours of Monday – Friday, 8:00 a.m. – 5:00 p.m. that week. We wish you and your family a Happy New Year!
Please do not hesitate to contact us at info@cornerstoneroofing.com or at 425-485-0111.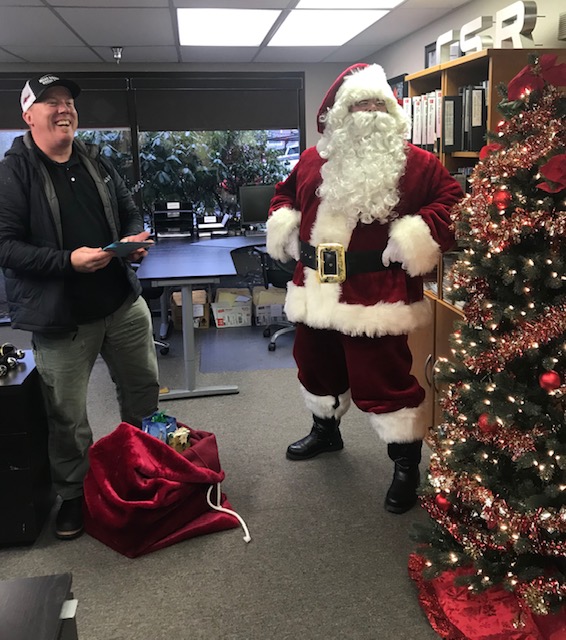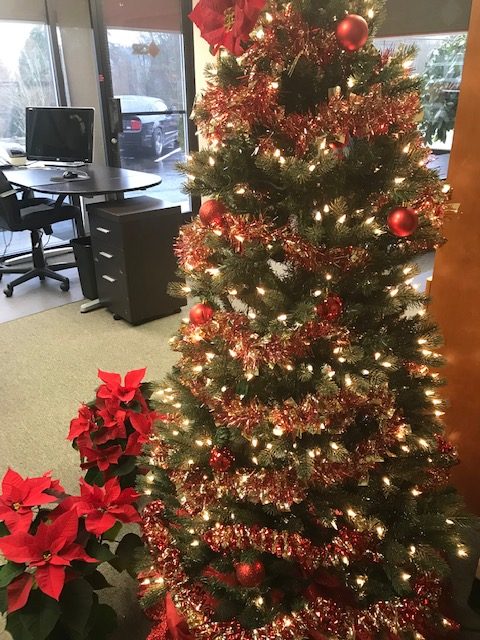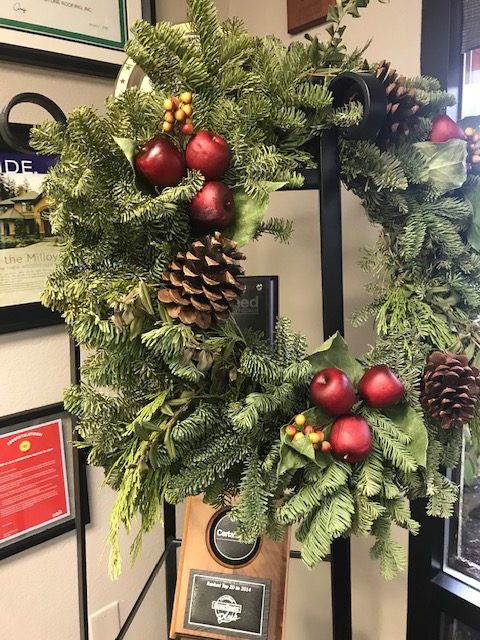 #CornerstoneRoofing #Bothell #StonewayRoofingSupply #MerryChristmas #RoofingContractor #BothellRoofingCompany