Meet our Cornerstone Roofing Team!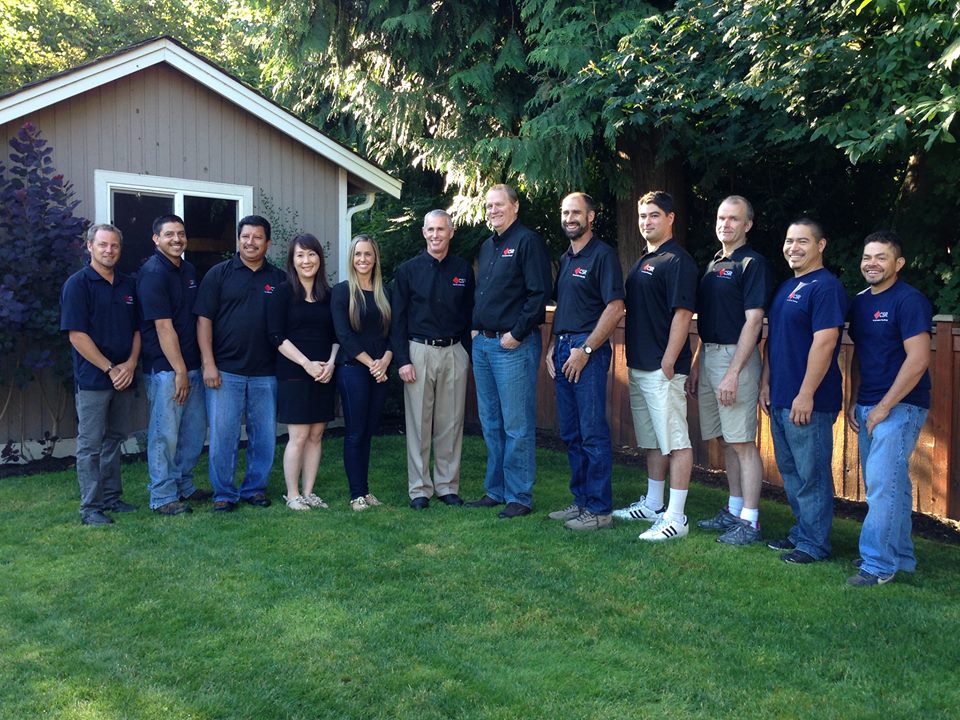 Meet the 
Cornerstone Roofing, Inc.
 Operations and Administrative team! Additionally, we have five certified roofing crews, all of which are employees of Cornerstone Roofing.
Pictured from left to right: Bruce, Juan Carlos, Gilberto, Alice, James, Bill, Craig, Jesse, Dave, Edgar, and Jesus (Bruce: Estimator; Repair Division Operations Manager; Flat Crew Foreman. Juan Carlos: Repair Division, Technician and Supervisor. Gilberto: Final Technician and Supervisor. Alice: Administrative Assistant. Sara: Office Manager. James: President and Owner. Bill: CEO. Craig: Operations Manager. Jesse: Estimator. Dave: Estimator. Edgar: Health & Safety Officer. Jesus: Repair Division, Technician).